We are solenoid manufacturers, always tailoring them to our customers' needs
NAFSA is where advanced manufacturing meets state-of-the-art technology, engineering and technical support to offer customers the best solution for their needs.
NAFSA is a space where work and knowledge is applied to the field of electromagnetics. We are based in the Basque Country, a geographical and business environment recognised as a "pole of excellence" by the EC and a highly innovative region.
NAFSA has a wide range of electromagnets
Nafsa has long-standing experience in designing and manufacturing solenoids, magnetic and electromagnetic holding electromagnets and electromagnetic locks for all types of sectors and applications.
Magnetic and electromagnetic holding electromagnets
Electromagnetic safety locks
Working in multiple sectors
NAFSA works for different sectors, always providing high-quality products and a tailored service for customers.
Want to get all the latest news? You'll find all the information in our blog.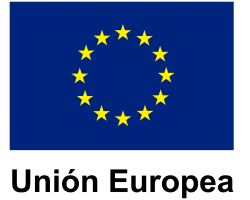 EUROPEAN REGIONAL DEVELOPMENT FUND
Electroimanes Nafsa participated in the ICEX‐Next Export Initiation Programme, with support from ICEX and co-financing from European ERDF funds. The aim of this support is to contribute to the international development of the company and its local environment